The Continental 2047 Preseason is officially underway and our hometown Rivermen had a very active off-season. The activity in the off-season coupled with some budding stars moving through the Rivermen farm system should have the 2047 Rivermen looking much different than in prior years.
First we need to look at new manager Skye Bolt. Bolt vows to continue the same philosophies as past season with pitching, defense, and speed still  hugely emphasized but he also said he'd like to allow the infusion of youth on the roster to be themselves and to not feel like they need to fit the mold of what a bigger leaguer should be. Bolt managed the Portland Seadogs last year; the AA affiliate for the Philadelphia Liberty, to an impressive 65-32 record. He already seemingly has a great relationship with many stars on the team and seems to be a great mentor for all the youngsters that are fighting to make the opening day roster. Only time can tell if he is right fit for this organization.
Starting Pitching:
For the Rivermen this year the starting rotation will be young and electric. Growing pains are to be expected but this unit should be very fun to watch.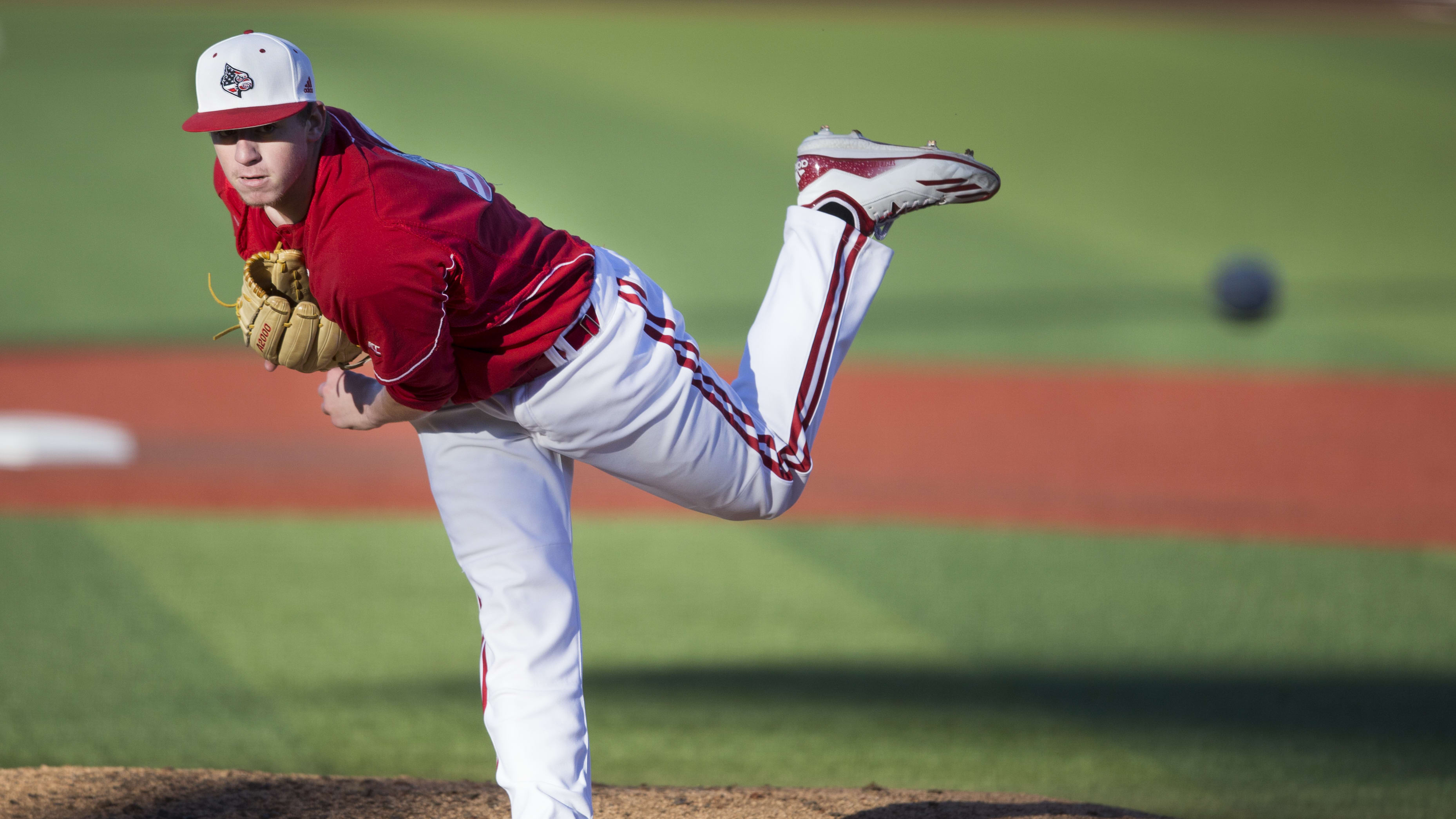 https://atl-02.statsplus.net/cblonline/player/38704/?page=ratings
Kire Rellim: 24 year old LHP from McDowell Highschool Gladiators
Rellim is a lock to be in the starting rotation this season. He was the Rivermen's splashiest acquisition in the offseason. Acquired in a true blockbuster with the California Dreamers. The deal saw our hometown team send RF Dave Gorder, CF Alfredo Salazar, SS Kanan Stark, and RP prospect Tony DeMaio to the Dreamers but the organization believes the deal was well worth the price. Last year Rellim's stat line looked like this
10-9 3.00era 171innings 163ks 3.6 WAR
Rellim has had his fair share of injuries but the organization believes the further removed from his injuries the better he will be. He should be locked in as the opening day starter.
http://cblonline.net/lgreports//players/player_42556.html
Dan Prenatt: 27 yr old from Cathedral Catholic Highschool Oilers
Prenatt has quickly become a fan favorite for our hometown heroes. Prenatt is a very unique pitcher that is clearly built for this squad. He never misses bats but rarely gives up hard contact. The defense of the Rivermen certainly seems to help him out but his consistency makes his spot in the rotation very safe. Last year Prenatt pitched to the tune of
12-7 3.52era 181.2innings 83ks 1.6WAR
Prenatt is clearly at the top of the rotation this season. At 27 years old he is the clear veteran on this staff, showing the young age of his peers. The organization is looking for him to step and lead this year and to continue his success from the past few years.
http://cblonline.net/lgreports//players/player_37851.html
Johnny Johnson: 20 yr old from Rancho Bernardo Highschool Roosters
Johnny Johnson has exposure to the CBL at just 19 years old. Many believed he was not ready but his success at the minor league level had the organization salivating and eager. Johnson had some amazing outings last year but also had plenty of growing pains. We expect Johnson to take a step up this season but only time will tell. Johnson's 2046 stat line is listed below
6-9 4.51era 131.2innings 108ks 0.8WAR
Johnson isn't in trouble of losing his spot in the rotation and will likely pitch the 3rd game of the year.
http://cblonline.net/lgreports//players/player_37727.html
Mike Laino: 20yr old from Santa Ana Highschool Samarai
Mike Laino also saw his big league debut at 19 years old. Laino featured a four pitch mix in the minor leagues that saw alot of success. That didn't translate to success last year in the big leagues but the organization is still very excited for this youngster to join the rotation. His stat line left a lot to be desired.
2-3 7.22era 28.2innings 18ks -0.4WAR
Laino is in a preseason/spring training competition to secure one of the last two spots in the rotation.
http://cblonline.net/lgreports//players/player_43419.html
Braedon Laughren: 22yr old from Fort Leboeuf Highschool Mustangs
Braedon Laughren was acquired along with Tim Carter from the Manchester Marauders this offseason. The organization loves this kids stuff but thinks he might end up being a reliever in the long run. Laughren has a funky side arm motion that seems to trip hitters up but maybe a third time around the lineup wouldn't be wise. Laughren spent most of his time in AA last year.
3.51era 123innings 213ks 3.1WAR
The organization is giving the youngster a shot to compete this spring training for a spot in the rotation come April.
http://cblonline.net/lgreports//players/player_37582.html
Eddy Calvin LaLoosh: 22yr old from Harbor Creek Senior Highschool Cougars
LaLoosh is another player the organization is high on at such a young age. LaLoosh had his issue with command last year out of the bullpen but didn't get hit very hard. He is another example of the stellar defense aiding his final stat line. LaLoosh will get a good look this spring and hope to improve on his final stat line last season
3.35era 83.1innings 74ks -0.8WAR
Skye Bolt has raved about this kid and has guaranteed he'd make the opening day roster but also opening talked about him being in contention with Laino and Laughren for the final 2 spots in the rotation.
Verdict:
The rotation is very young this year but its filled with lots of talent. The growing pains might be frustrating but fans need to get use to these names because they will be around for a long time. The organization believes this rotation could be one that shows continued success for years to come and has vowed to stay patient with them. 2047 is the first look at what could be the Rivermen's rotation for a decade.